Sunday Weekly Review
"Absence of evidence does not mean evidence of absence!" ~ Carl Sagan
I need your help to keep the information in my newsletter available to everyone. Please consider making a donation through my blog or becoming a paid subscriber.
---
The second week of 2023 didn't have many noteworthy happenings. More people are criticizing the so-called COVID-19 vaccines, which was unthinkable a year ago because the goal had been achieved and the majority of people on earth would soon be dead or pharma customers.

However, the problem with the contaminated blood supply has not been mentioned. I wrote a summary of what is known about it and how to avoid receiving contaminated blood. Please take a look and share. Way too many people still have no idea that vaccinated can donate blood.
Of course, media pushes bizarre explanations about the reasons for sudden deaths. The most recent was that memes and video games can cause heart attacks. I wrote a satirical piece about it a while back.

Revelation 20:4
@Revelation2041
Playing lots of video games? Posting too many memes? You may end up succumbing to a "coincidence" https://t.co/mM1JjMGB08
---
mRNA medicines should not be used, but recently seems promoted even more.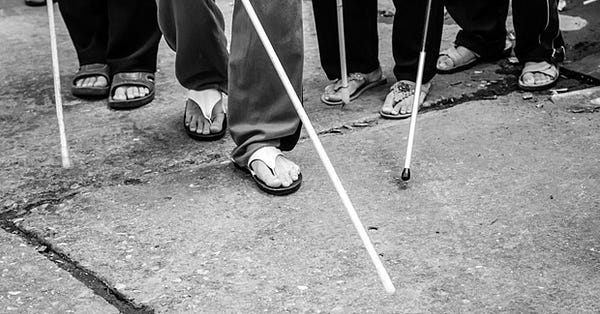 news-medical.net
Using lipid nanoparticles and messenger RNA to treat blindness associated with rare genetic condition
Oregon State University College of Pharmacy scientists have demonstrated in animal models the possibility of using lipid nanoparticles and messenger RNA, the technology underpinning COVID-19 vaccines, to treat blindness associated with a rare genetic condition.
Such products pose numerous risks and cannot be classified as medicines or vaccines.
The only reason for being promoted is that we do not have healthcare but drug dealing business.
Health care should focus on preventing illness istead on causing it. Our government servants are let it happening. We must change the system or we will be cash cows until the day we die.
I also explained what is happening here.
It makes no difference whether the so-called COVID-19 vaccines have been approved by organizations that work for pharmaceutical companies. Regrettably, they are given to children, and even foetuses are harmed by these products. Should children be used as test subjects? I asked this question to my twitter followers. 91% voted No, I believe the rest are trolls.
And once again, the reason children are used as test subjects is because healthcare agencies do not care about our health. Here is additional evidence for it.
*Who determines what poses a minimal risk?
---
Some shills are getting desperate. Eric Topol: "The virus is speaking."
---
European Union is pushing the WEF agenda more and more.
"Commission Implementing Regulation (EU) 2023/5 of 3 January 2023 authorising the placing on the market of Acheta domesticus (house cricket) partially defatted powder as a novel food and amending Implementing Regulation (EU) 2017/2470. https://eur-lex.europa.eu/eli/reg_impl/2023/5/oj.
Please pay close attention to the labels.
---
More on WEF
---
Natural remedies are becoming increasingly regulated by governments in many countries around the world. The reason isn't our safety. When you search for any natural remedy online, the first pages that come up are from government institutions and state: not tested enough. Unlike mRNA products, most are tested over centuries. I frequently use such to avoid being harmed by the modern drugs.
---
I also created an online Microbiology course called 'Microbiology for the masses' for IPAK EDU, which I believe you would appreciate.You will gain useful knowledge from someone who is passionate about the subject and wants to educate others about it. Microorganisms are invisible, but have a visible impact on our lives so better know them.
Knowledge makes a man unfit to be a slave.
~ Frederick Douglass, american social reformist and writer
The course will take place in the spring, and so enroll now here https://ipak-edu.org/registration/?store-page=Microbiology-for-the-Masses-p452218763. You are not required to watch the lessons live but may do so whenever it is convenient for you. I will gladly answer your questions about the course. I'm working on a promotional video, but experiencing some technical and fluffy issues. My old laptop refuses to cooperate and my overlord Sir Mc Fluff is really eager to appear in the video.
---
There's a lot of extra theatre with Biden's dirty laundry and some ginger privileged idiot whines.
Don't get distracted. Find like-minded people in your community. Connect with people from other countries to share ideas. We must change the system. To achieve it, we must change our way of thinking. We must realize that we control our own destiny. I know WHO and WEF are holding meeting after meeting to decide our future. We should simply say NO.