Sunday Weekly Review
Find like-minded people and create a plan to make a system which works for us. Together, we can move mountains!
Help me keeping my newsletter accessible to everyone, think about making a small donation via my blog or signing up as a paid subscriber. This content is unique and cannot be found elsewhere. I use channels from all over the world, so you can find out what's going on without having to look for it summarized with links to the sources.
---
Once again, Happy New Year!
It started with the usual BS and kept going. Here's what you should know and may have missed.
---
Dropping like flies from DDT is still a theme, but it isn't because people's bodies are loaded with protein, which causes multiple health issues and often death. NO! The sudden death of young, healthy people is accepted as just something normal.
---
mRNA technology is not suitable for disease treatment. However, it is being pushed even harder because modern medicine is not interested in curing patients but in creating them.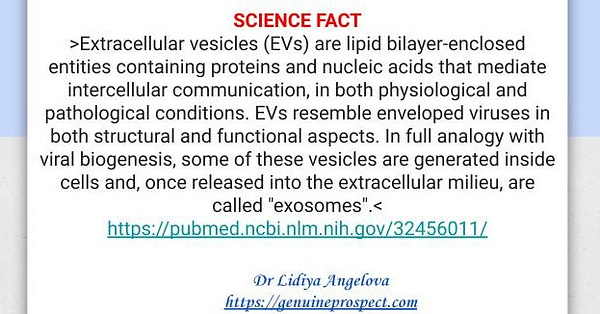 angelovalidiya.substack.com
How The Product Affects The Cell
Genuine prospect of molecular biology of the product.
---
Germany's government and the governments of the other EU countries have once again confirmed that they are working against our interests.
In close coordination with international partners, Germany is now supplying the #Ukraine with Marder armored personnel carriers (*tanks) and a Patriot system. @Bundeskanzler Scholz called

@POTUS Biden today.
Since when does Biden have the authority to decide what EU countries can and cannot do? Are we just another American state?
I came across an interesting interview with Bulgarian MEP Elena Yoncheva, which not only confirms that the EU is not even considering a peaceful resolution to Ukraine's conflict, but also that MEPs who voted against the resolution declaring Russia a terrorist state were subjected to fascist treatment, with some receiving posters with blood on their doors. MEPs are pressured to vote in a certain way, which is strange given that having an opinion is democratic. Ms Yoncheva points out that once a country is declared a terrorist state, the path to negotiation is blocked. Something I'd like to emphasize, we all know that Russia is not a more dangerous terrorist state than America. In fact, America leads by a couple of wars. According to Ms Yoncheva, a group of Bulgarian, German, and Italian MEPs is actively working to change the EU's position on the Ukraine conflict and bring it to an end. I'll do my best to translate at least part of the interview as soon as possible because most people have no idea what's going on.
---
And while on EU, the creatures who suck our lives and money created something that is pure NWO dream....
https://commission.europa.eu/strategy-and-policy/priorities-2019-2024/europe-fit-digital-age/european-digital-identity_en
Promoted by Ursula von der Leyen, who, in case you didn't know, has a lot of interesting connections.
After reading it, don't forget to enlighten and share it with others.
Ursula von der Leyen is no stranger to lying. Remember her claim that there is a limited supply of cheap energy....
The first one is smart savings of electricity. What has changed over the summer, because of the elements I was just mentioning, is that we see that there is a global scarcity of energy……

If you look at the costs of electricity, there are peak demands. And this is what is expensive, because, in these peak demands, the expensive gas comes into the market. So what we have to do is to flatten the curve and avoid the peak demands. We will propose a mandatory target for reducing electricity use at peak hours. https://ec.europa.eu/commission/presscorner/detail/en/speech_22_5389
---
Croatia's independence was short-lived. The nation is now bounded by the eurozone as a result of adopting the euro. Prices have increased 30%, and people's will to be independent country has been crushed.
---
Not everything in Europe is bad. Varna, Bulgaria's seaside capital, has jumped ahead to 2032.
Source: https://rb.gy/nqljmp
---
The UK media and experts attempted to instill fear once again....
Meet your friends and lovers outside or online: New plea from Covid zealots as fury mounts over 'plans to bring back pandemic-era measures like masks and WFH' in Government's last-ditch bid to save NHS https://rb.gy/mb63ix
This time, the British demonstrated that they had not forgotten how to mock such ludicrous statements.
"Starlight66, Northumberland, United Kingdom: "I think she needs to go find herself a lover and get herself a life and stop telling us what to do with ours, so get lost."
One man show, Newcastle, United Kingdom: "Shove it where the sun doesn't shine!"
ToOTrue2BeGood, South East, United Kingdom: "Meet your lovers outside? Well ok if you're sure I won't get arrested for public indecency..."
RaumTCUK, Edinburgh, United Kingdom: "I met my lover outdoors because the zeolots told me to... now I have a public indecency charge and the copper took us both idoors to the cells anyway! Don't they know there's a pandemic on?"
Someone, somewhere, United Kingdom: "Well doctors have certainly not been meeting anyone indoors for years now....especially patients."
---
Enough with Europe. Let's take a look at what's going on in Canada. Which western country can be called the most WEF: Canada or New Zealand? It was a very close call...
---
While carbon taxes are being imposed against people's will and against logic in almost every country, China does not have one. China is a major polluter, but it continues to consume whatever energy wants and needs.
---
And once again, America. In addition to destroying the EU, American politicians are attempting to destroy their own country. After 15 rounds of voting, Kevin McCarthy was elected as the United States House Speaker. What is the House Speaker's role? Click here to read more. Unsurprisingly, he is a WEF trainee. I did some digging into WEF and discovered some interesting information that will explain why it is so dangerous for us - the regulars.
Notice the photo of the Bundeskanzler Scholz.
What is happening in the EU, Canada, and the United States is happening almost everywhere. It makes no difference whether people vote or not; the outcome is the same. People who are elected never work for the people who must serve. I have connections in many countries, so I know it from locals. Brazil's absurd presidential election is a recent example.
Sadly, far too many people are, as shown in the meme below.
If you aren't one of them show it. Find like-minded people and create a plan to make a system which works for us. Together, we can move mountains.